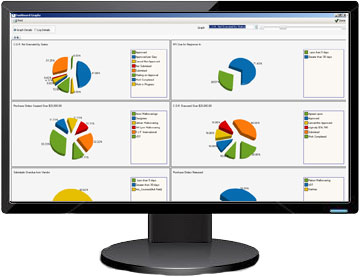 In an environment where thorough documentation can make or break a project, most subcontractors are still relying on Word, Excel, three-ring binders and email folders.
This manual approach is both risky and unproductive. It keeps project managers chained to their desks. And it prevents the kind of document control necessary to avoid disputes, reduce legal costs and get more done in less time.
No More Three-Ring Binders!
Project DocControl replaces stacks of three-ring-binders and file folders, storing all project information and documentation in a secure centralized database. This helps you:
Save time
Reduce project management costs
Identify critical issues more easily
Lower your project risk
Improve your company's image
Tame the Email Beast!
Project DocControl's MS Outlook add-in enables you to seamlessly integrate your email system with your projects. When you receive project-related correspondence in Outlook, simply right-click on the email and choose the project it's associated with. This automatically copies the email in that project's correspondence log inside Project DocControl.
Less time shuffling paper and emails means you can spend more time solidifying and initiating client relationships. Plus, having professional, organized, and clear project documentation boosts client confidence and improves communications both internally and externally.
Boost Your Team's Productivity
With Project DocControl you'll be able to increase your productivity by using customizable templates to standardize documents across your company. Standardizing your communications not only saves time, it also improves company image. Plus, it gives you a stronger foundation for improved profitability and risk management.
Stand Out and Stay Competitive
With Project DocControl, you will gain a significantly improved view of risks and opportunities companywide. And the increase in productivity and transparency will enable you to differentiate yourself from competitors.
Fast Results
Project DocControl can be implemented in a matter of days. Within a few short weeks, your project teams will be more productive. They'll have better control over their projects without the hassles of paper files and three-ring binders. And management will have a significantly improved top-down view of risks and opportunities company-wide.